About American Spirit Antiques
Ted and Jennifer Fuehr live in Shawnee Mission, Kansas, where they operate American Spirit Antiques which was established in 1976. In July of 2006 they purchased a summer home on the New Hampshire seacoast, and it is their base of operations for New England shows. They are well known dealers specializing in American 18th and early 19th century high style furniture and appropriate accessories with an emphasis on Figured Maple, Weathervanes, Folk Art, North Shore and Boston School Post-Impressionist paintings, English Ceramics and Native American Jewelry.
They emphasize structural originality in their furniture, and they guarantee all merchandise in writing with a full description as to approximate age, origin, condition and repair, if any, for all purchases. They are members of the New Hampshire Dealers Association and the Antique Dealers Association of America and are dedicated to education, integrity and ethical conduct in the pursuit of their antiques business.
Ted built a period Salt Box house in the Missouri rural countryside 40 miles east of downtown Kansas City in 1974. A large majority of the material for the house was salvaged from the birthplace of Harlan Fiske Stone in Chesterfield, NH by noted historic building preservationist, Hugh L. Sloan of Bernardston, Massachusetts. The house was re-built by Paul and Ron Swezy who specialized in historic structures. American Spirit Antiques was born on the second floor of the carriage house.
They exhibit at many charity and other fine antique shows across the USA. Over the years they have exhibited at Heart of Country, Nashville Antique and Garden Show, Winnetka Community House, Tri Delta in Dallas, Philadelphia Navy Pier, Lexington Blue Grass Trust, Memphis Madonna Circle, St. Louis Repertory Theater, Lake Forest Academy, Midweek in Manchester, Collectors Fair, Hinsdale Community House, Minneapolis, Western Reserve in Cleveland, Cincinnati Antique Festival, Webster Groves Historical Society and Houston Theta.
In January of 2022 they bought land in Round Top, Texas and built a highly acclaimed Antique Show facility, known as Antique Round Top. The building is climate controlled and has many high-end appointments like walls of pine sheathing, custom chandeliers and copper top vanities and bowls in the restrooms. Their inaugural show was on March 18. 2023.
Inventory is updated frequently. Please bookmark our site and visit us often.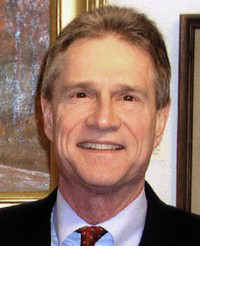 Ted Fuehr is a graduate of the University of Missouri and post-graduate of the University of Missouri Kansas City. He has been an entrepreneur who has owned and sold several businesses as well as working in the legal department of a national insurance company when he was in graduate school and fourteen years post-graduation. Ted is a passionate student of history, architecture, antiques and decorative arts. He is constantly learning and passionately expanding his knowledge of all things Americana.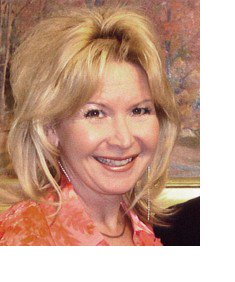 Jennifer Fuehr is a graduate of the University of Missouri and taught learning-disabled children for twelve years. She was introduced to the antiques business when she met Ted. She has worked with many of our clients on color, design, style and focus of a collection. She has been a passionate collector of Native American Jewelry for 30 years. In 2010 she decided to turn that passion into a specialty. After months of study, traveling to and meeting with Indian artisans, and being tutored by several highly respected and knowledgeable curators, dealers, silversmiths and trading post owners she decided to add 1920-1970s Navajo, Zuni and Santo Domingo Pueblo jewelry to our inventory. Please join our Email list and we will notify you when we find something you are looking for.